For us, we want our computer repair customers to get to know who is behind what we do here at Cabala Consolidated.
This is not just any normal IT Consulting company, we are passionate about helping our customers. We have been in the computer repair in Bartlesville for multiple years and we have been working to provide the best service in the business.
Aaron, Connor, and James M. and James B. all have a variety of backgrounds but they all have a common interest, they love technology.
Looking for an appointment?
Book an appointment here.
Visit our Facebook or Linkedin.
Aaron has sought to find a new mission after his almost 16 years of military service. After a long search, he discovered Cabala Consolidated is that mission. Helping our company find the next technology or strategic step to providing services to our clients maximizes Aaron's talents. Aaron enjoys the computer services work and looks forward to helping our company grow and develop new strategies as is progresses.
Connor, a man of many trades, and he is an integral part of our team. He brings a wealth of knowledge to the team and has backgrounds in customer service for over 5 years, 2+ years in warehouse management and he has also been apart of small business leadership team. He has passions for video games and racing.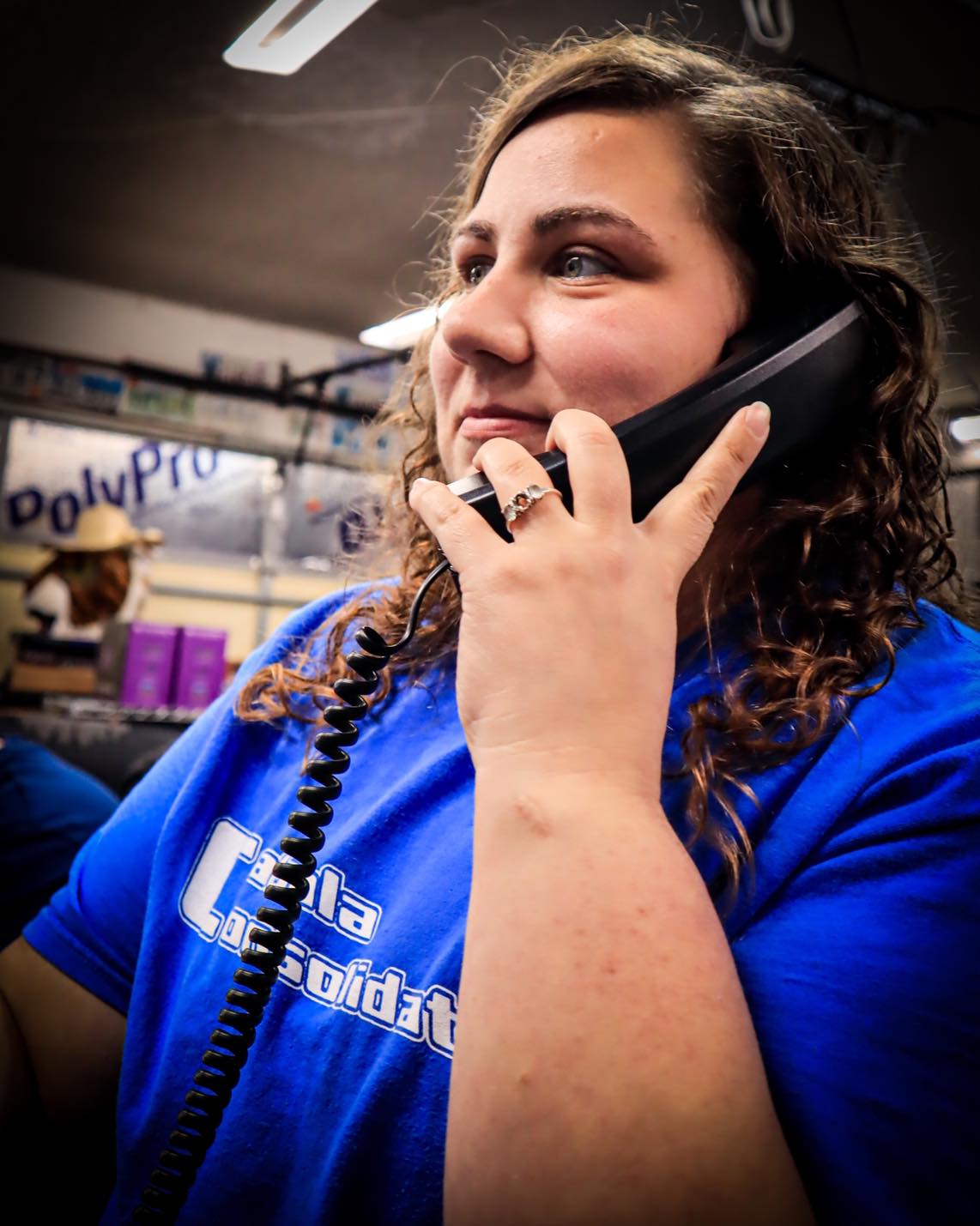 Andrea, if vital to our success, she not only keeps the techs in line, she manages customer interactions. She has background in customer relations for over 5 years. Andrea is also learning the role of technician and doing a stellar job at it.  She has passions for all animals and crochet projects.
James Manios is a regular jack of all trades, but he exceeds in sales. He has 10+ years of sales/sales manager experience and has worked on several successful startups. One of his favorite things to do is help design custom gaming computers to fit a customers needs. He also has a strong love for playing tabletop games competitively, which help him with problem solving and critical thinking inside the workplace.
Then there is James B, The one that brought the team together at Cabala Consolidated.
He served in the United States Marine Corps and was Honorably Discharged. James has a Bachelor of Science in Information Technology, multiple IT certifications, and over 10 years in the IT field with computer repair as his primary experience. He previously owned another successful small business, and has been an ordained minister for over 5 years. James is a Reserve Deputy Sheriff. He is an assistant Shotokan karate instructor. One of his other hobbies is cars, being involved in a car club just under 20 years. He volunteers weekly with a Boy Scout Troop and rides Motorcycles too.